Successful Side Gig With My Cuisinart Food Processor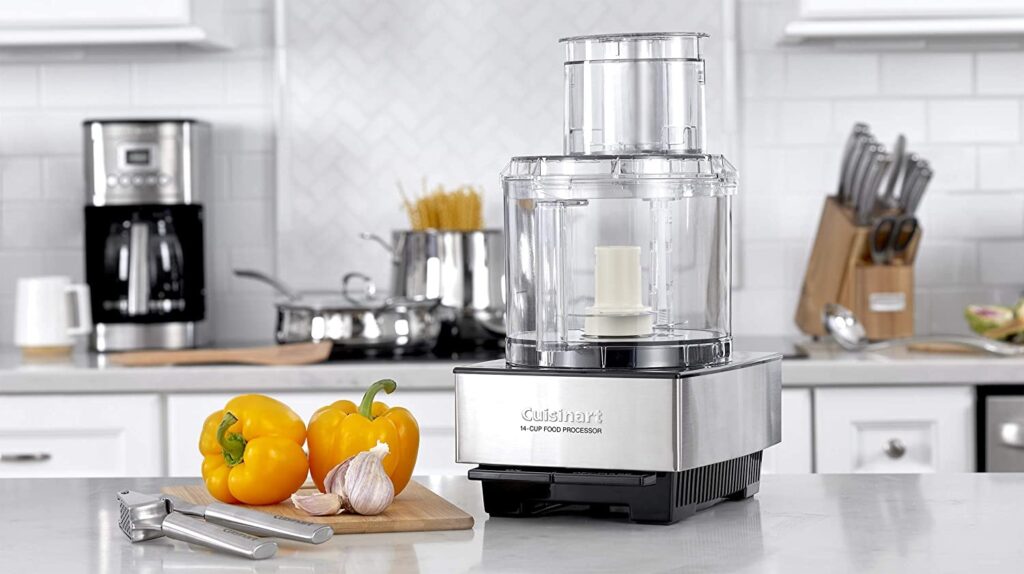 I grew up with homemade cookies constantly being around. I don't think I ever saw a store bought cookie, no matter what, as a child. When I got a little older and finally tried store bought cookies, I could see why my family made the choice to make them all from scratch.
The love for baking was passed onto me, but I decided to take it a step further. Anyone who ever tried my family's cookies really enjoyed them, so I figured strangers would too. I decided to start a small side business to sell homemade cookies. I lived near a local farmer's market and signed up for a spot to set up shop.
I had no idea what to expect, so I made 3 dozen of each kind of cookie. I stuck to my basics: sugar cookies, chocolate chip and oatmeal raisin. I made some mini cookie bites for samples as well.
Before the day was even half over, I was sold out. I thought maybe it was just a fluke, but as I was closing up shop, more people came by and I had to explain that I was all out but I'd be back next week. I had so many people interested in buying cookies for the following week, so I started a list with flavor preference.
It seemed like this wasn't going to be a small job by any means, so I got out my handy Cuisinart food processor to help me out. It was going to make a world of difference for me with making larger batches of cookies. I searched on KitchenWorksInc, where I could find legitimate Cuisinart-dfp-14 parts. I figured I'd need backup if I was serious about this side job.
I ordered extra chopping blades, extra work bowls to not have to worry about cleanup right away when switching flavors, and a dough blade to make the cookie making process easier. What a difference it's made in churning out my cookies.
One of the best things is that with the cookies that include nuts, I can get to chopping those all at once, rather than having to do each batch individually by hand. Having separate work bowls and blades come in handy too, so I can use a different one for combining ingredients for other cookies without nuts, with no cross contamination in case anyone has allergies.
The dough blade was wonderful. It mixed everything so smoothly and much faster than I could even do with a hand mixer. The amount of cookies I was able to produce was amazing.
That next week at the farmer's market, I brought 4 different kinds with me. I had the same as last week, and added white chocolate macadamia to the rotation. I brought 5 dozen of each, which was an undershoot, since I sold out once again.
This side business has been so successful, and due to volume of sales I had to incorporate a pre-ordering process. I started selling small packs of cookies on the spot, but bigger orders needed to be placed a week in advance to ensure I was prepared. I wouldn't have been able to make this a success without my Cuisinart food processor.